About Us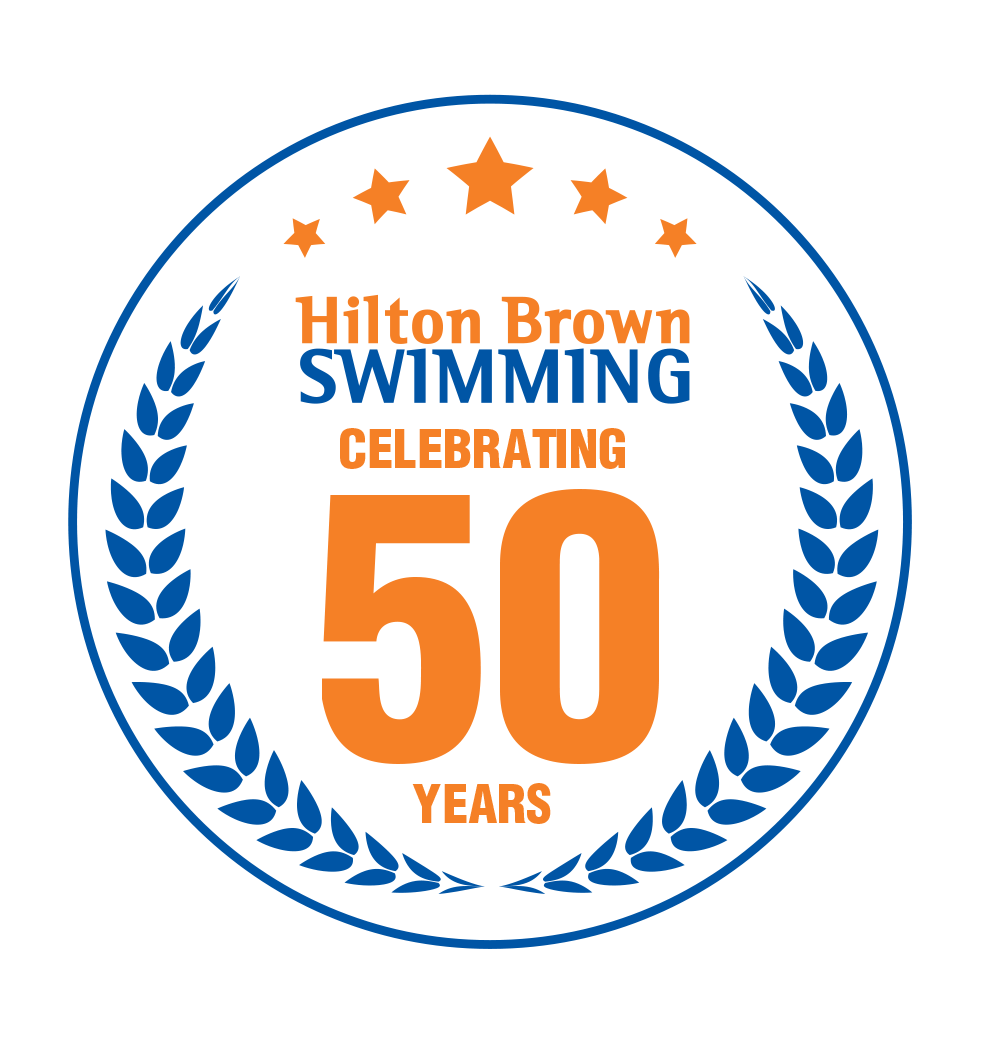 In 2023 we celebrate 50 years of teaching #lessonsforlife in New Zealand!
More New Zealanders have learned to swim with us than any other swim school in the country.
Since 1973, Hilton and his team have been dedicated to the essential task of helping people of all ages to become confident, competent swimmers. Today we operate eight swim schools throughout the upper North Island and are proud to be a kiwi operated family run business. Right now, we're teaching the children and grandchildren of the children we taught back in the 1970s – and we love it!
We have an incredibly dedicated group of people that work for us across the board. Please see below for some of the key people within the business. All have an absolute passion for teaching #lessonsforlife. All have had a long association with swimming in NZ in some form.
Founder & Director
---
Yes! There is a man behind the name. Hilton was a competitive swimmer who represented New Zealand and has a true passion for teaching learn to swim. In 1973 he established his first learn to swim programme in Auckland and the business grew from there. Hilton was awarded the NZ Coach of the Year three times throughout his esteemed coaching career. Whilst he has 'retired' from the business, he still plays an active part as director of our 8 swim schools. He is simply put; a legend with regards to learn to swim in NZ.
Director & Managing Director
---
Howard has a lengthy involvement with our swim school including; training with us himself and his three (now grown) children all progressing through our programme as well as working for us as instructors. He came on board as a director in 2000 after a successful career in corporate finance roles. Howard spearheads the acquisition and build of new facilities and manages our long-term strategic goals.
Director & General Manager
---
Andrew is the son of Hilton and swam competitively for over 10 years. Andrew has a background in business/finance and managed our One Tree Hill branch for 2 years. Andrew's role as GM encompasses a wide variety of activities including overseeing all our facilities, driving the strategy and future of Hilton Brown Swimming and looking for innovative ways to improve our systems. Andrew still coaches one day a week at our Hobsonville facility.
Training & Programme Manager
---
Ingrid grew up around pools and multitudes of swimmers and is the daughter of Hilton. Ingrid looks after all our in-house training programmes, our teacher assessments and our processes. She is an amazing instructor and her knowledge of infant, preschool and school age swimming is immense. Ingrid still teaches in the water at our One Tree Hill facility. After starting with us in 2005, Ingrid is a wealth of knowledge and is constantly refining and improving the ways in which we teach.
Business Performance Manager
---
Lis started with us a teenager at our Newmarket location. She has been Assistant Manager and Manager at Newmarket and more recently spearheaded the opening of our Hobsonville location. Her primary role is to provide support to our managers across all areas of the business including special projects and recruitment development of Assistant Managers. Lis teaches infants at our Hobsonville facility and is so passionate about teaching #lessonsforlife
Group HR Manager
---
Bronwyn was a competitive swimmer and completed a Bachelor of Sport and Exercise Science at Auckland University. She joined the HBS team over 11 years ago as manager of our Albany facility. She now looks after all of our HR processes and assists our managers with their recruitment requirements. Ensuring we have the right teachers is key to our programmes running successfully. Bronwyn continues to teach at our One Tree Hill facility.
Marketing & Communications
---
Jane was a competitive swimmer in her youth with Hilton as coach. She taught and supervised at Newmarket all through her Uni days whilst completing a conjoint degree in Arts and Commerce majoring in Marketing. After 20 years away from the swim school in varying marketing roles, she returned and now looks after our Marketing and Communication. This includes our social media channels, sponsorship, branding and more. Jane also coaches at our Hobsonville facility.
Operations Manager Albany
---
Lena was born in Odessa and was a competitive swimmer from the age of 10 to 21. Her number 1 stroke was backstroke with a personal best time of 1.07.12 for 100m making Lena ranked 1st in her age group. She studied engineering at university for 5 years. Lena joined the Hilton Brown team in 2001 and became manager in 2012. She is a wealth of knowledge and her passion for teaching swimming is second to none. Lena is active on both in water teaching and coaching.
Operations Manager Chartwell
---
Diane has been teaching swimming for over 25 years. She has managed three swim schools and worked for Swimming NZ for 6 years as Regional Education Manager for the Central North Island. She has a diploma in swim teaching and level one coaching. To say that teaching swimming is in her blood is an understatement. She has been with us as Chartwell Manager for over 10 years.
Operations Manager Havelock North
---
Tina began her journey with Hilton Brown Swimming as Assistant Manager and knows the swim school inside and out. She is a fabulous instructor and leader filled with boundless energy and a passion for ensuring that all kiwi children have the key life skill of swimming. Tina still actively swims herself and competes in open water challenges.
Operations Manager Hobsonville
---
Aless has been in the swimming industry since 2010 and was a competitive swimmer for West Auckland Aquatics prior to that – breaststroke being her favourite stroke. Aless is incredibly passionate about learn to swim in NZ and has been at our Hobsonville location from day dot. She now manages a team of over 40 people as Operations Manager Hobsonville and ensures that our programme runs smoothly and successfully.
Operations Manager Newmarket
---
Richie came from Ireland in 2018 and loves living in New Zealand. He is an avid triathlete who understands how important it is for people to be comfortable in and around the water and to be able to swim confidently. He loves being able to pass on his knowledge to children and adults and see them improve their swimming skills. Richie actively coaches, instructs and supervisors amongst managing his team.
Operations Manager One Tree Hill
---
Ryan started teaching swimming in 2006 in Scotland as part of his quest to become a PE teacher…and never stopped. Over that time his passion for what he does has grown year upon year and he loves watching everyone – both young and young at heart – progress. Ryan says "Seeing swimmers progress makes my job one of the most rewarding in the world, knowing they've gone away with a life skill they can use in a number of ways"
Operations Manager Palmerston North
---
Carla started teaching swimming in 2008 and has completed her Austswim qualifications plus has her National Certificate in Recreation and Sport – specialising in Aquatics Swim Education. Since 2012 Carla has been the head swim coach for the Manawatu Special Olympics team. She coaches a
squad of 50+ special needs swimmers weekly, attending regional competitions, as well as intensive coaching for swimmers travelling to National, Asia/Pacific and World games.
Operations Manager Te Rapa
---
Carolyn has been with Hilton Brown for over 7 years. She started as a teacher at our Chartwell branch and then moved into the Assistant Manager role and now the Manager role at Te Rapa. She has a wealth of knowledge around our programme and is incredibly passionate about learn to swim! Please say hello when you see her on pool deck.